Doctoral Candidate and Instructor Wins Teaching Award
---
Doctoral Candidate and Instructor Wins Teaching Award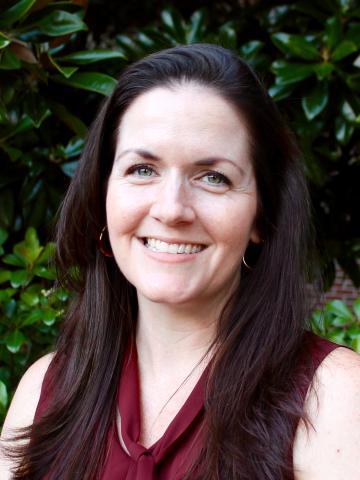 Lauren H.K. Stanley, a social work doctoral student and instructor, felt humbled when she got the notice that two of her students nominated her for an FSU teaching award. "She was a fantastic professor. She really made the subject understandable and fun to learn. I learned a lot and enjoyed being in the class," they wrote in their nomination.
She was awarded an Outstanding Teaching Assistant Award by the FSU Program for Instructional Excellence for her instruction of Human Behavior in the Social Environmental undergraduate class.
Lauren places a lot of importance on creating cohesive and comfortable classroom environment as so much of the work in this course centers on in-class discussions and small group work, along with assignments encouraging community engagement so the students can explore their own values and beliefs as future social workers.
For her, the biggest challenge is gaging the course dynamics at the start of the semester to ensure that her instructions and assignments are successful in creating this cooperative environment. "The best feeling is when your students actively engage in the course and connect with the material and each other," she emphasized.
"I am very endeared to this particular class. They made my job unbelievably enjoyable," she expressed with enthusiasm. "They actively participate in course discussions and seemed to critically think about and apply course content to their own developmental experiences."
This semester, however, has seen a change in how she approaches these hands-on assignments and course engagement. Lauren's had to modify assignments to make them more conducive to the social distancing and digital interactions required during a pandemic.
Lauren is no stranger to online instruction as this semester she is serving as an online mentor/teaching assistant for Dr. Melissa Radey's Aging Policies and Services course. She is also an adjunct professor for Florida Gulf Coast University's psychology department, teaching Lifespan Development and General Psychology courses each semester.
But another layer of complexity is added as she and her husband are facilitating learning of their three elementary-aged children, managing multiple virtual schedules. "We just have to take it day by day and do the best we can," Lauren concludes. "This is new territory for everyone, but 'new territory' is typically where social workers thrive!"
Thursday, April 23, 2020 - 03:41 PM
Last updated:
Tue, 06/02/2020 - 03:02 PM