Doctoral student Sarah Rakes awarded Lifelong Learning Scholarship
---
Doctoral student Sarah Rakes awarded Lifelong Learning Scholarship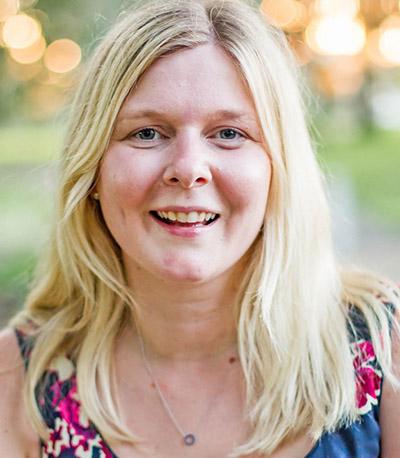 Second-year social work doctoral student and Licensed Clinical Social Worker, Sarah Rakes is a lifelong learner in her own right. She spent more than ten years in the field in roles focusing on older adults. These roles included activity consultant at a memory care facility, social services director in a long-term care facility, and an as an inpatient psychiatric social worker working with older adults.
With these skills in mind, her major professor Associate Professor Dr. Melissa Radey knew Sarah was an ideal recipient for the Osher Lifelong Learning Institute (OLLI) Scholarship. Since 1991, OLLI has strived to open Florida State University's campus to learners of all ages. As a way of giving back to Florida State, three scholarships are given each year to FSU students who show a strong commitment to lifelong learning.
 Sarah has not only made lifelong learning a personal goal, but it is a focus of many of her research interests in the area of gerontology. "My area of focus is research that aims to enhance the well-being of older adults and promote healthy aging," Sarah stated.  She wants to demonstrate the strength and resilience of older adults, while trying to understand their needs and how social work can support them.
For her research practicum project, supervised by Dr. Radey, Sarah is studying employment outcomes of aging workers who were newly hired into the child welfare workforce. They used secondary data from a current project funded through the Florida Institute for Child Welfare, the Florida Study of Professionals for Safe Families Project (Principal Investigator: Dr. Dina Wilke).
"'Encore careers' or 'bridge employment' before retirement is a growing trend among older adults and through this project we applied that concept to the social service workforce," she explained. "This project highlights some unique assets aging workers can bring to social service positions."
Sarah is also working with Dr. Stephanie Grace Prost, a doctoral program alumna and assistant professor at the University of Louisville, and Doctoral Program Director, Dr. Stephen Tripodi on a project examining recidivism rates among older adults released from prison.
Both project manuscripts are being submitted for publication in academic journals. Dr. Radey noted that Sarah takes seriously her role as a researcher to weave policy and clinical practice together to inform and advance evidence-based services for older adults.
"One of the Academy of Social Work Research's Grand Challenges is to 'Advance Long and Productive Lives.' I am passionate about pursuing work that contributes to social work practice and inform policies that impact older adults." Sarah affirmed.  "The OLLI scholarship will help me meet my research goals as I work towards addressing this challenge. I am honored and grateful to have been awarded it."
Sarah continues to collaborate extensively with social work research faculty and doctoral students while she works toward her doctoral dissertation and a career as a social work professor hoping to spark social work students' interest in aging and lifelong learning.
Monday, April 16, 2018 - 01:49 PM
Last updated:
Wed, 03/20/2019 - 10:24 AM