Faculty member receives "Partners with a Purpose" Award
---
Faculty member receives "Partners with a Purpose" Award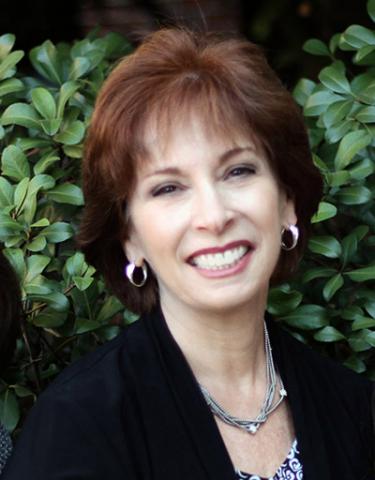 Pam Graham MacDill, Director of the BSW and Professional Development Programs at the FSU College of Social Work was presented with the Partners with a Purpose Award on May 16, 2017, for her contributions to the FSU Unconquered Scholars program of the Center for Academic Retention, & Enhancement (CARE).
The Partners with a Purpose Award from the FSU Division of Student Affairs (DSA) recognizes an organization or individual at Florida State outside of the DSA who contributes to its mission and plays a vital role working with students. Assistant Director of CARE, Lisa Jackson, MSW nominated MacDill because of her continued dedication to the success of the Unconquered Scholars program.
With the help of MacDill, the program began in 2012 by providing an array of support services for students enrolled at FSU who experienced foster care, homelessness, relative care or ward of the State status. These students face an increased risk of leaving academia without a degree, and the Unconquered Scholars program was created to meet the needs of this unique group so that they can experience long-term success and independence.
"Pam was instrumental in the founding and development of the Unconquered Scholars Program.  She brought awareness to the unique barriers these students experience in pursuit of a higher education degree and brought multiple departments and eligible students together to design the program," said Lisa Jackson, assistant director of the Unconquered Scholars Program. "She continues to generously donate her time and energy to advocate for and mentor the Scholars so that they can achieve their dream of completing a college education.  Thanks to her efforts the Scholars are thriving!" 
MacDill's extensive background in child welfare made her particularly conscious to the hardships faced by the youths the Unconquered Scholarship program serves. She and the dedicated staff of CARE have supported the program for more than six years with tremendous success. More than 90% of the students in the program graduate with their degree and maintain a 3.0-grade point average or better.
"The Unconquered Scholars program at FSU has been one of the highlights of my career here at FSU. These resilient and resourceful students have overcome tremendous life challenges to make it to the University.  It is a joy to interact with them and to witness them thrive and move into professional careers, breaking the stereotype of people who have come from similar life circumstances.  They have taught us all a great deal about perseverance and a passion for life and learning." 
Wednesday, June 21, 2017 - 03:44 PM
Last updated:
Mon, 07/16/2018 - 02:05 PM