Faculty Member Receives Undergraduate Teaching Award
---
Faculty Member Receives Undergraduate Teaching Award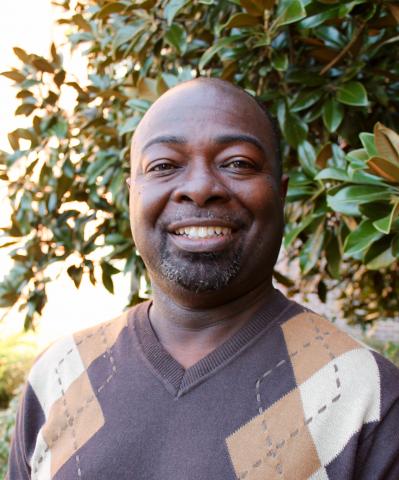 This semester, two FSU College of Social Work faculty members were honored for excellence in teaching, Keithen Mathis and Shalay Jackson. As student-oriented awards, recipients are nominated by students and alumni and selected for their outstanding efforts that lead to successful teaching and learning.
Associate Teaching Professor Keithen Mathis was among sixteen faculty university-wide to receive an Undergraduate Teaching Award. Mathis teaching was commended for his instruction of the undergraduate courses: Diversity and Social Justice (SOW4620), Communities and Organizations (SOW4360), Undergraduate Field Instruction (SOW4510) and Integrative Seminar (SOW4522).
Mathis's teaching philosophy and approach centers around active learning. He stresses the need for learning to be student-centered so that students are partners in the learning process.
"My primary objective in teaching is to facilitate learning by empowering students to take control of their education and become active participants in their own learning," he explained. "Thus, I help students realize that they are responsible for their learning outcomes."
With this in mind, Mathis contextualizes the content of his courses with a practical and career-oriented approach to demonstrate how what they learn applies to the field. "I show students how the content of what they are learning in a course has relevance in social work practice and how it is preparing them for a job in social work," he expanded. He also encourages his students to engage with current technology and the approaches in social work that are utilizing these to improve and expand upon practice.
For him, the most important outcome is that he prepares undergraduate students for the challenges and rewards of a career in social work. The most important goals he has for the outcome for each class is for his students to have a firm grasp on:
The importance of building relationships with clients and colleagues,
Understanding of the tools that allow them to work with individuals, families, groups, and communities through the process of change
Ways to integrate knowledge and theory into social work practice.
"Malcolm Knowles, an American adult educator and author of adult learning theory said it best. If we know why we are learning and if the reason fits our needs as we perceive them, we will learn quickly and deeply," Mathis concluded about the biggest influence on his teaching philosophy.
When Mathis is not teaching or assisting students with field placements, he also serves the FSU College of Social Work on several committees including student affairs, specialized faculty, BSW program and field advisory.
Monday, May 18, 2020 - 02:16 PM
Last updated:
Tue, 06/02/2020 - 03:02 PM