MSW Graduate Receives Competitive Interprofessional Postgraduate Fellowship
---
MSW Graduate Receives Competitive Interprofessional Postgraduate Fellowship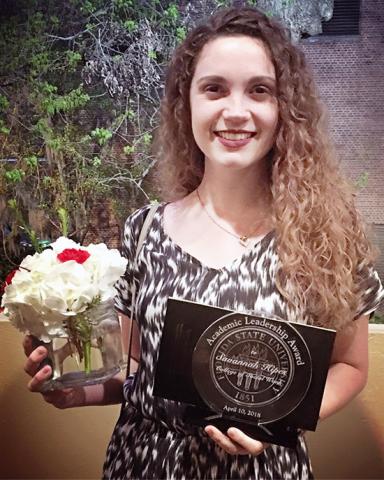 Social Work graduate, Savannah Hipes, credits her extracurricular activities and mentors during her time at the College of Social Work for steering her towards the unique experience she will be starting after graduating with her MSW degree this spring. Savannah was awarded a competitive Social Work Fellow position with the Gulf Coast Veterans Health Care System in Pensacola, Florida.
As a fellow in their Rural and Underserved Interprofessional Postgraduate Fellowship Program, Savannah will work directly with an interdisciplinary team of therapists, psychologists and medical professionals to serve veterans affected by chronic mental health issues, post-traumatic stress, military sexual trauma, vets identifying as LGBTQ, experiencing homelessness or living in rural and remote areas.
"The focus on underserved populations and the seriously or chronically mentally ill matches with my desire to decrease barriers to treatment for individuals experiencing mental illness," she wrote in her fellowship application letter. Savannah participated in undergraduate research on LGBT issues, and during her time at FSU in the MSW program, she was able to gain clinical experience with clients experiencing psychiatric hospitalization and individuals living with HIV/AIDS. Her varied interests in both clinical work and community leadership led her to explore the extracurricular offerings at the College of Social Work that would build her skills and confidence.
Having heard about the postgraduate fellowship opportunity from the main campus MSW Advisor Jennifer Farinella, Savannah had doubts at first about having the necessary experience to apply. However, her close relationships with the peers in her cohort and faculty mentors boosted her resolve to pursue the opportunity. "Getting involved in extracurriculars that help build professional skills in the areas you are interested in and pursuing opportunities for growth were critical for me," she explained.
Savannah pursued the Leadership in Executive Administrative Development (LEAD) Certificate and joined the College of Social Work's inaugural cohort of the Interprofessional Fellows Program (IFP).  She describes co-advisors for the program Margaret Ashmore and Craig Stanley as crucial in shaping the program so that fellows gain leadership experiences unique to working on interdisciplinary teams to best serve clients and individuals in need.
"In my fellowship interview, I emphasized my experience working as a part of a team toward a common goal, and the knowledge of group dynamics and communication skills that I feel have been an essential part of my education at the College of Social Work," Savannah stressed. "IFP was the perfect way for me to apply theory to practice while working with and leading students from my own, as well as other professional backgrounds."
Savannah's efforts and involvement were also recently honored at FSU's Award Night. She and MSW student Kapria Lee were both awarded an Academic Leadership Award for their extraordinary contributions to the College of Social Work.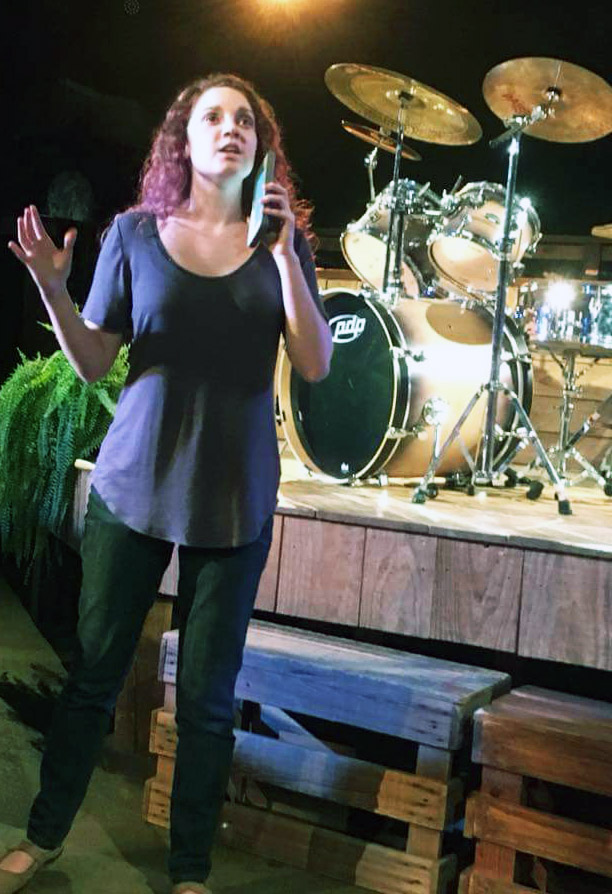 "Savannah is not just intelligent, skilled and competent; she is fun and funny with a quirky sense of humor that is endearing and infectious. Her talents abound," Margaret Ashmore, teaching professor and co-advisor for the Interprofessional Fellows Program said. "She was a great participant at the Building Creative Communities conference in Colquitt, Georgia this last year. Watching her sing 'Somewhere Over the Rainbow' with starlit eyes was magical."
Savannah is eager to begin her fellowship after graduation, describing it as, "an amazing opportunity that mixes all of her career goals" to gain experience in therapeutic work, working towards her social work licensure, research, grant writing and program evaluation. 
Wednesday, May 16, 2018 - 11:18 AM
Last updated:
Wed, 03/20/2019 - 10:24 AM