NASW-FL Spearheads Legislative, Education, and Advocacy Day
---
NASW-FL Spearheads Legislative, Education, and Advocacy Day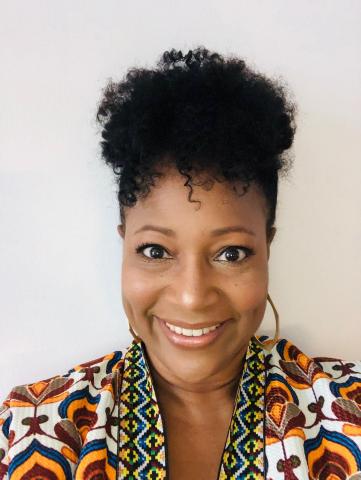 The Florida Legislative Session begins on January 14, 2020. As the president of the National Association of Social Workers Florida Chapter (NASW-FL), I am eager to share this information with you regarding Legislation, Education, and Advocacy Day, or LEAD.  NASW-FL is geared up to advocate and lobby our representatives regarding several important bills that are pertinent to the social work profession and the individuals, families, and communities we serve.
On January 27, 2020, we host a training session (3:30 – 7:00 pm) at the Donald L. Tucker Civic Center (505 Pensacola Street) in Tallahassee, Florida. This session will educate participating social workers on how to interact with and lobby to our Florida legislative representatives. An introduction to our LEAD Training is on YouTube to get you started (see below). I encourage you to watch the YouTube video prior to the January 27 training.
The next day, January 28, 2020, we will rally at Waller Park (8:00 - 9:00 am) for breakfast and words from our speakers. Then we proceed to and the legislative appointments with our senators and representatives (9:00 am - 3:30 pm).
Priority Bills for the 2020 Florida Legislative Session
Mental and Behavioral Health Services /Child Welfare:
Support legislation for additional funding and increased service delivery.
(SB 190 / HB 81) Support School Social Workers in the delivery of mental health services by expanding Medicaid school-based services. Passed one committee in the House.
(SB 104 / HB 687) Expand mental health services for Veterans and their families by expanding statewide the 211 pilot program. Passed 2 committees in the Senate.
(SB 122 / HB 43) "Jordan's Law" improves effective case management in child welfare by reducing caseloads and streamlining communication. Passed 1 committee in the House. http://jordanslaw.com/  
Social Justice:
Advocate for just and fair criminal justice system, immigration policies, employment, 2020 census, and prevention of gun violence.
(SB 610 / HB 285) Direct Filing of an Information: Removes references to state attorney's discretion to direct file juvenile; revises discretionary direct file criteria; provides for opportunity for hearing to reverse direct file; revises provisions concerning housing of children held in detention; expunctions of criminal history records granted when the person was a minor. Passed 1 Senate committee. 
(SB 68 / HB 163) Update and expand funding for housing options for individuals experiencing homelessness. Passed 1 committee in both the Senate and House.
(SB 206 / HB 161) "Florida Competitive Workforce Act"; adding sexual orientation and gender identity as impermissible grounds for discrimination in public lodging establishments and public food service establishments; providing an exception for the constitutionally protected free exercise of religion, etc.
 
LEAD Day Resources:
If you are not located in Florida, may I strongly encourage you to reach out to your state or local NASW chapter! You can search for your chapter at https://www.socialworkers.org/About/Chapters/Find-a-Chapter.
Friday, January 24, 2020 - 03:47 PM
Last updated:
Tue, 06/02/2020 - 03:02 PM