Pediatric Health Researcher and Alumnus Joins Social Work Faculty
---
Pediatric Health Researcher and Alumnus Joins Social Work Faculty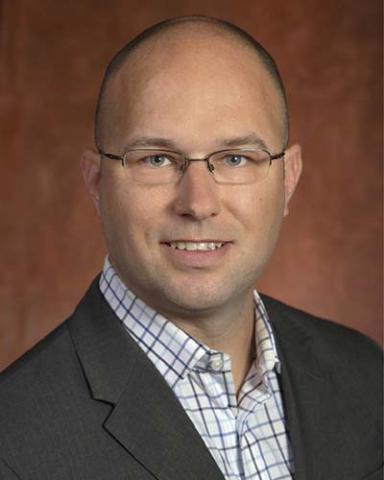 Dr. Michael Killian (Ph.D., 2012; MSW, 2005; BS, 2003) always took a keen interest in exploring psychological and social issues. While at FSU as an undergraduate student majoring in psychology (B.S., 2003) he worked in several of the university's psychology labs. His interest to work more directly with families led him to an interest in social work.
"I was inspired by the work being done by FSU social work faculty and how that work addressed areas of practice. The sense of purpose in that work was immediate and obvious," he stressed. "For me, social work research is truly driven and informed by social work practice and the issues faced by practitioners and the individuals they diligently serve."
Killian completed his MSW (2005) at the FSU College of Social Work and began working in the child welfare field with high-risk youth before pursuing an interest in working with families and children within the healthcare system. His work with families caring for children with chronic illnesses, particularly organ transplantation, led him back to his interest in research in pursuit of improving the outcomes and well-being of these children and their families. Killian returned to the College of Social Work at FSU to complete his doctoral degree in social work in 2012. He spent a year as a Leverhulme Visiting Fellow with the University of Bedfordshire in the United Kingdom and was on the faculty at the University of Texas at Arlington's School of Social Work before returning to FSU this year as a social work assistant professor. He plans to continue his research in pediatric health and advanced statistical methods. He currently serves as Research Faculty at Children's Medical Center of Dallas with their Solid Organ Transplant Program.
"I'm specifically concerned about the psychosocial factors related to children who have undergone an organ transplant and their quality of life, adherence to medical regiments, and their outcomes. These children and their families face immense challenges and barriers when caring for a child with chronic illness," he explained. "I believe work with children and families experiencing chronic illness can be better, more supportive, and improve their quality of life."
Killian's research has sought to improve the outcomes and wellbeing for families and children in health social work by researching how to improve the addressing psychosocial aspects that may act as barriers or challenges in care. He is also keenly interested in advanced statistical methods in the area of psychometrics and measurement and how these tools can be used to inform social work research and practice.
"The FSU College of Social Work is continuing along a trajectory on a national level as a top program at a public university through the support of excellent research and bringing that into the classroom," Killian said about coming back to FSU as a researcher and educator. "I'm proud of CSW as an alumnus and consider myself very fortunate to return as a faculty member. Both Florida and FSU are home."
Killian is eager to inspire FSU social work student interest in research and methods, which he experienced during his own time as an FSU student. He also is excited about the potential research collaborations with social work and other university faculty and students.
Tuesday, August 28, 2018 - 08:37 AM
Last updated:
Thu, 02/14/2019 - 03:19 PM