Social Work Researcher and Instructor Creates Coronavirus Resilience Briefs for Children
---
Social Work Researcher and Instructor Creates Coronavirus Resilience Briefs for Children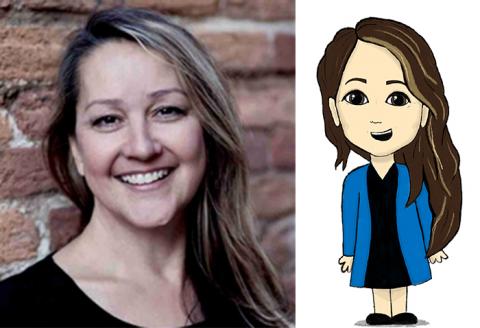 The current Coronavirus pandemic has drastically increased the need for resilience interventions, but social distancing and isolation have made connecting a challenge. When Dr. Machelle Madsen Thompson first heard about the effect COVID-19 was having in the beginning, she knew she wanted to help.  She made it her personal mission to help address trauma and resilience in ways that improved the lives of children and families. She first reached out to colleagues she had worked with at the Shanghai Children's Medical Center during her time there as a Fulbright scholar. She then began looking for resilience resources written for children and found none.
"Now was the time for me to share everything I know about trauma and resilience with children," Dr. Thompson stated. Her work had taken her all over the world, to children's hospitals, direct service organizations and high-risk communities, but now she faced the challenge of creating resources that she could share digitally. As an interventionist and researcher with twenty-five years' experience in the area of child trauma, she knew that she could create useful and "research-supported information that could be made accessible and interesting for school-aged children." 
"Children are just as stressed as adults during times of crisis, but don't always fully understand their feelings or how to express them," she explained. She notes that the entire family system needs support by understanding "protective factors" known to support resilience during hard times. Protective factors refer to things that help to reduce vulnerability and improve resilience, including social support and healthy coping strategies.
 Dr. Thompson, or Dr. Machelle, started her digital "Resilience Briefs" with this in mind, to speak to children's stress, emotions, concerns, and coping strategies in ways that children can understand and address with their families. These briefs were quickly picked up and distributed by child trauma organizations including the American Professional Society on the Abuse of Children, AVAhealth and ACEsConnection. She is in partnership with FSU colleagues to share the briefs with statewide Florida supervised visitation programs along with the Guardian Ad Litem program; and has sent them to her colleagues in China and Hong Kong.
Check out Dr. Machelle's Resilience Briefs below:
Friday, May 29, 2020 - 10:35 AM
Last updated:
Tue, 06/02/2020 - 03:02 PM