Study Explores Impact of Violence on Health-Related Quality of Life for Virally Suppressed Patients
---
Study Explores Impact of Violence on Health-Related Quality of Life for Virally Suppressed Patients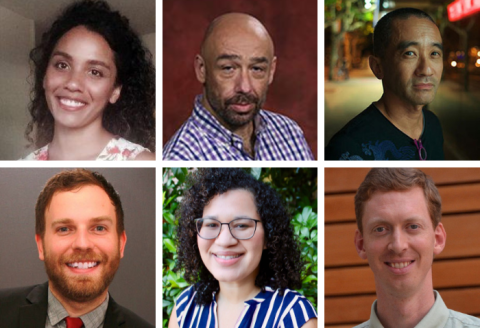 A recent study from Florida State University examined how the cumulative experience of violence can impact virally stable people living with Human Immunodeficiency Virus (HIV).
The project was led by FSU College of Social Work doctoral candidate, Rachel Harris, and included among the intercollegiate researchers Dr. Jon Mills (FSU College of Medicine), Dr. Frankie Wong and Dr. Casey Xavier Hall (FSU College of Nursing), FSU doctoral graduate Dr. Jessica Bagneris (University of Houston) and Dr. Brian Wells Pence (University of North Carolina).
Antiretroviral therapy has become more accessible and effective in recent years, allowing for more people living with HIV to successfully suppress the virus and significantly improve their health outcomes. Maintaining an undetectable viral load effectively eliminates the transition of HIV, an essential component of mitigating further spread of the virus, and greatly improves the lives of those living with HIV.
The health and well-being of people living with HIV and have achieved viral suppression has become increasingly important to clinicians and researchers as complex physiological, psychological and social factors can affect the health status and quality of life of this population.
The study was concerned with how the experience of cumulative violence affected the participants in relation to symptoms of post-traumatic stress disorder, depressive symptoms, HIV symptom distress, and health-related quality of life. Prior research has shown that a greater exposure to traumatic stressors was linked to higher incidences of chronic pain and other aspects of physical and mental quality of life for patients living with HIV.
"Our findings indicated that cumulative exposure to violence can lead to reduced health-related quality of life for virally-suppressed patients living with HIV through effects on mental health and HIV symptom distress" explained Rachel. "This link calls for a need for more trauma-informed care and specialized treatment for people living with HIV."
The study further emphasizes the need for further trauma-informed treatment and the adoption of these practices in clinical HIV settings and for clinicians working with people living with HIV. "The improvement of health outcomes and quality of life for people living with HIV and others living with chronic illnesses rely heavily on the ability of clinicians and researchers to provide evidence-based, trauma-informed care," she added. "For this to happen, more research is needed on how violence impacts the long-term health of of those living with HIV and how we can mitigate these factors."
Thursday, October 20, 2022 - 04:39 PM
Last updated:
Fri, 12/01/2023 - 03:21 PM