Criminal Justice and Addictions Researcher Joins Social Work Faculty
---
Criminal Justice and Addictions Researcher Joins Social Work Faculty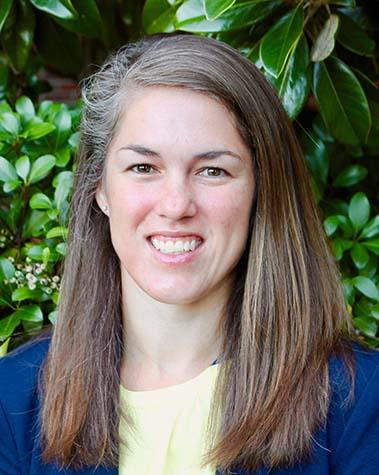 "I came to social work because I wanted to work in a discipline that valued the individual's lived experience," Dr. Tanya Renn stated when reflecting on why she chose the social work profession.
Initially, Renn's interests lay with working with children experiencing homelessness and those involved with the child welfare system.  Halfway through her MSW program, she decided that she wanted to ask the hard questions and get to the root of some of society's major social issues. Her research focus has become to aid understanding and resolution of the challenges related to trauma, addiction, and criminal justice. Through her research, Dr. Renn works with individuals currently or recently involved in the criminal justice system, with a particular focus on individual experiences of trauma, engagement in high-risk behaviors like substance abuse, and their well-being. 
"I would like my research to assist in the developing of interventions that target improving well-being and reducing involvement in the criminal justice system for incarcerated and formerly-incarcerated individuals," she explained.
Dr. Renn's commitment to her research is paralleled only with her dedication to her students, and she is always trying to find ways to integrate the two. She described frequently bringing in examples from her research as well as opportunities for problem-solving within current research projects as ways to engage social work students. 
"My research frequently overlaps with areas students are interested in, like trauma, addiction, criminal justice, and well-being," she said. She uses these topics as a bridge to healthy conversations about these areas for social workers with differing and opposing viewpoints. Service-based applied learning is also of critical importance to her, as she explained it was foundational for own education and career path.
Dr. Renn also actively seeks opportunities to bring the community into the classroom and vice versa, including projects and guest speakers that over a broad range of perspectives and viewpoints. She works collaboratively with several faculty members, including Dr. Stephen Tripodi and Dr. Carrie Pettus-Davis on several research projects and grants. 
"I was drawn to FSU because of the array of disciplines housed at one university and the potential for strong collaborations within the College of Social Work and with other colleges. I can tell FSU social work faculty are driven to make an impact," she concluded.
Tuesday, August 28, 2018 - 08:35 AM
Last updated:
Fri, 01/24/2020 - 04:01 PM