CSW Arts & Athletics Camp Inspires Students to Succeed for Seventh Year
---
CSW Arts & Athletics Camp Inspires Students to Succeed for Seventh Year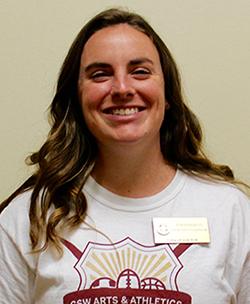 This year was the seventh annual College of Social Work Arts & Athletics Camp. The Camp utilizes arts and athletics to introduce local middle school aged youth, ages 11-14, to the university environment and encourage them to pursue higher education. This program aims to enhance leadership development, grow confidence in academic achievement, socialization, and other life skills for young adults living in the local community, including those with limited social and economic opportunity.
This summer, the camp included two week-long sessions serving over 40 children. The theme of "Legacy" was selected this year by the Arts & Athletics Camp Director Alex Givens and was at the core of each activity, speaker, and conversation. Campers focused on what they want to be when they grow up and the type of legacy they wish to leave.
On the first day of each week, Colonel William "Billy" Francis, director of the Student Veterans Center, touched on the camp's theme and worked with campers on thinking through decisions and how these decisions can influence their future goals. Colonel Francis emphasized three things that could help set the tone for the future: working hard, having a positive attitude, and never giving up.
"It's been amazing to see the kids at camp come out of their shells and express themselves in extremely positive ways they may not have used before," Elizabeth Murray, a first-year counselor and BSW student explained.
Throughout each week, campers participated in a wide range of activities including creating positive affirmation stones, climbing a seven-foot wall with the Veterans Student Union, touring the V89 college radio station, visiting FSU Athletics Department, and participating in a field day. Additional activities included partnerships with FSU's Center for Academic Retention and Enhancement, FSU Sports Management Program, FSU Career Center, the FSU College of Social Work, and the Tallahassee Chief Resilience Officer.
The legacy theme was incorporated into the art projects campers created, which centered around a word they each selected to describe their legacy.  During a session on poetry with camp-founder, Dean and Professor Emeritus Nick Mazza, the campers wrote a collective poem on what camp meant to them. The final line of the poem, "this camp is home," was a statement felt by many of the campers and counselors involved. Returning counselor Virginia Scott affirmed this feeling.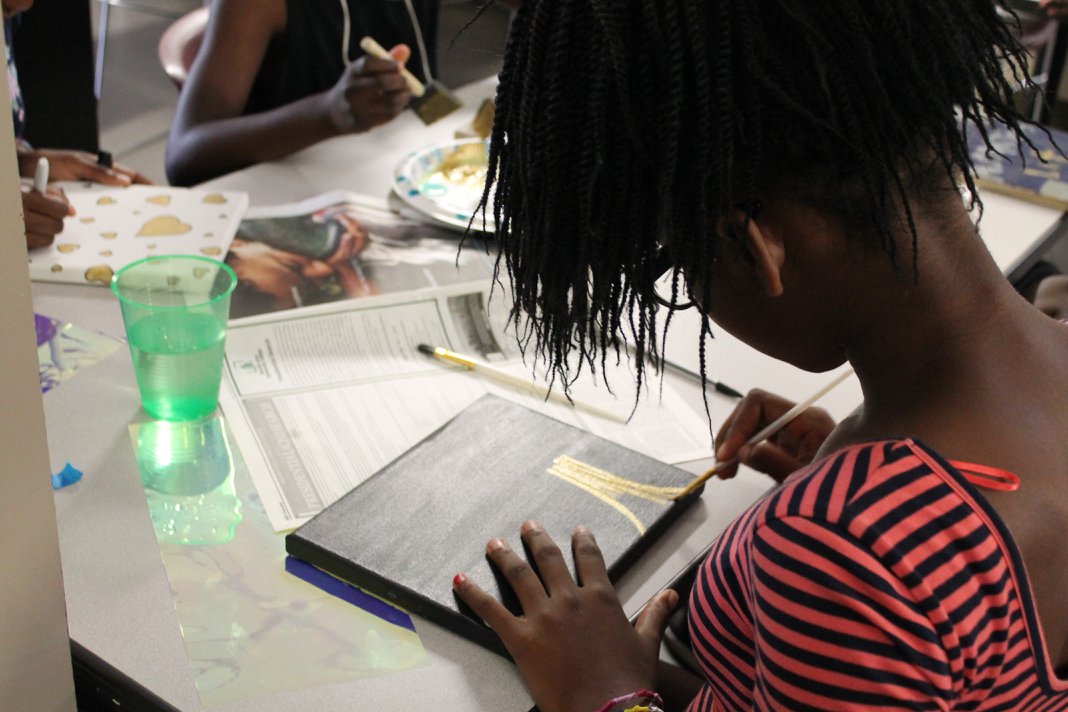 "I've been a part of camp for two years now, and it could not be a more fulfilling experience," Scott, a recent social work graduate and incoming graduate student for sports management and social work, said. "It's truly inspiring to work with the campers and impact their lives in even the smallest way."
Dr. Lisa Schelbe assumed the leadership of the CSW Arts & Athletics Camp three years ago upon the retirement of Dr. Nick Mazza. By working closely with College of Social Work staff and students, Dr. Schelbe has expanded camp partnerships and activities. She also worked closely with social work students and counselors to increase the scope of the camp and ensure its sustainability. In particular, the partnership between the FSU College of Social Work and the Department of Sports Management has expanded over the past two years thanks to the support of Professor and Service Learning Coordinator, Dr. Katie Flanagan.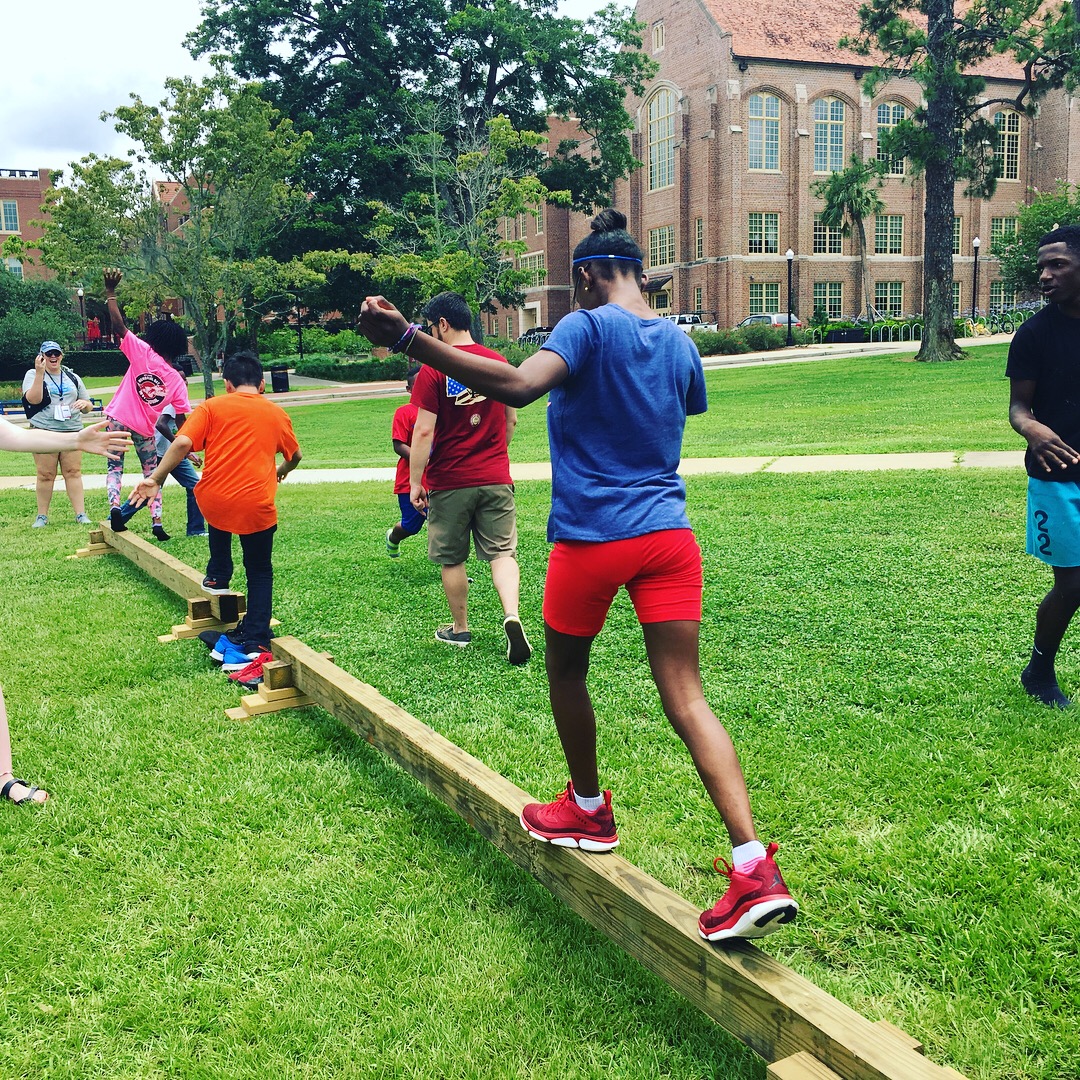 "Connecting with local youth on a college campus is energizing.," Dr. Flanagan explained. "Exposing the campers to a field of study and career path like Sports Management is exciting for us. We are passionate about sports and love to share that passion with the future leaders."
The idea behind Dr. Mazza's vision for the CSW Arts & Athletics camp was to make an impact on the community. "Camp gives kids a chance to explore options for their future that they may not otherwise have," insisted Sabrina Sprott, another of the camp's counselors.
Dr. Mazza's legacy of community impact certainly continues to live on in the CSW Arts & Athletics Camp. The camp is offered at no charge to the camper thanks to the generous support of donors Guy and Delores Spearman and the countless efforts of several FSU and community partners.
University partners included the Master Craftsman Studio, Center for Academic Retention and Excellence, Veteran Student Center, WVFS - V89 Radio, FSU Athletics, FSU Career Center, FSU Veteran Student Union, FSU Sport Management Department and various other academic units.  Community partner Palmer Munroe Teen Center provided after-camp activities. Additional community partners include the Department of Child and Families and several group homes serving local foster care youths, Panera, Brooklyn Water Bagels, So Dough Baking Company, Newks, Sonny's, Gaines Street Pies, 4Rivers BBQ, Flying Bear American Grill, Publix, and Hungry Howie's.
For more information about the Arts & Athletic Camp visit the website here or contact Dr. Lisa Schelbe: lschelbe@fsu.edu.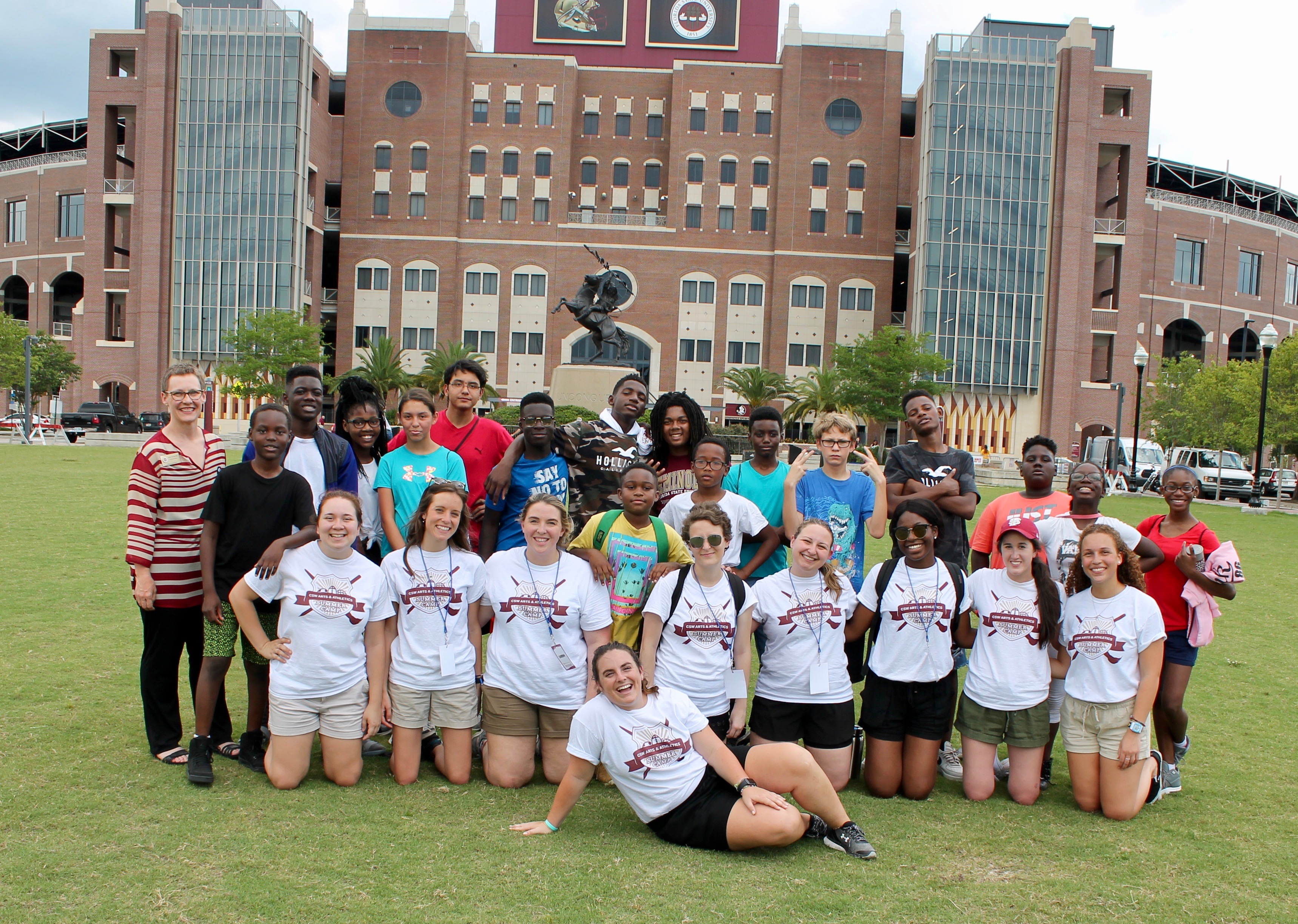 Tuesday, July 3, 2018 - 08:27 AM
Last updated:
Wed, 03/20/2019 - 10:24 AM