Study Explores Factors Impacting Post-College Success for Foster Care Alumni
---
Study Explores Factors Impacting Post-College Success for Foster Care Alumni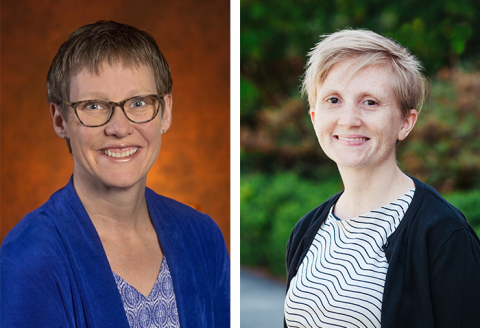 It is a common experience for young adults to struggle when they get to college. These struggles are often compounded for students who lack a support system, particularly first-generation students and children who become independent early in adulthood due to experiences in foster care or the child welfare system.
College provides an opportunity for vulnerable young adults like these to find their way out of poverty and other socioeconomic struggles. More attention and resources have been allocated for students who face social or economic challenges in recent years. But, what is often neglected is the understanding of their experiences young adults like these transition from college to post-college life.
"Little is known about post-graduate outcomes for foster care alumni," explained Lisa Schelbe, an associate professor at the Florida State University College of Social Work. "What we do know is that foster care alumni often experience poorer educational outcomes compared to their peers without foster care experience. Foster care alumni also have the same, if not higher, aspirations as their peers to attend college; however, their enrollment, retention and graduation rates are significantly lower."
A recent study by Amy Salazar, assistant professor at the Washington State University, Vancouver, and Schelbe in the journal, Children and Youth Services Review shines a spotlight on the needs of post-secondary young adults and how best to support them in achieving improved post-graduation outcomes.
The study used a cross-sectional survey of post-graduation students to understand the employment, financial and mental health outcomes of more than 260 college students. Participants in the study were foster care alumni or participants in the Casey Family Scholarship Program or the Foster Care to Success's national scholarship program in the U.S.   
Results from the study indicated that the life domains experienced during college that was most associated with post-college outcomes were:
supportive relations and community connections,
life skills, and
physical and mental health.
"We hope colleges and universities see foster care alumni holistically," explained Dr. Schelbe. With a better understanding of the experiences of foster care alumni, Drs. Salazar and Schelbe hope that supporting organizations like institutes of higher education and child welfare agencies can ready foster alumni to launch into adulthood after college with the skills and preparation to navigate the world.
"How we show up for and support students with foster care experience while they are in college can impact their success after college," said Dr. Salazar. "I encourage campuses to support programs and others providing support to students with foster care experience to keep in mind that they can have positive impacts on students long after students leave campus."
Read the study at https://www.sciencedirect.com/science/article/pii/S0190740921001109?dgcid=coauthor and contact Dr. Schelbe at lschelbe@fsu.edu. 
Wednesday, July 21, 2021 - 09:15 AM
Last updated:
Fri, 08/12/2022 - 04:11 PM