Trauma Informed Practice Expert to Join FSU Social Work Delegation to China
---
Trauma Informed Practice Expert to Join FSU Social Work Delegation to China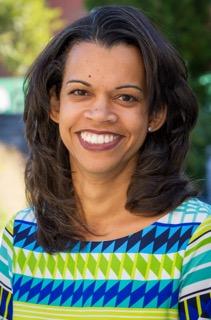 Shairi Turner, MD, MPH, a Harvard-trained internist, and pediatrician will join the FSU College of Social Work as a research faculty member, and a key member of the College's leadership traveling to Shanghai, China in May 2017.  The College's international delegation, consisting of Dr. Amy Ai, Dean Jim Clark, Dr. Turner, Dr. Neil Abell and Dr. Bruce Thyer will visit East China University of Science and Technology (ECUST), a key university in China. ECUST and FSU will jointly host an international symposium on "Disaster, Crisis Management, and Trauma," bringing together experts in social work, social policy, and emergency management. 
"We are excited about Dr. Turner's deep expertise in the neurobiology of trauma and its behavioral and psychological expressions. She's going to make major contributions to our research here at the College," Dr. Jim Clark, dean of the FSU College of Social Work. "Her addition to our panel will be of strong interest to our Chinese colleagues."
Dr. Turner's expertise in trauma-informed care and shared interests with College of Social Work Professor, Dr. Amy Ai in trauma provided this opportunity for her to present on the impact of trauma to international scholars. She will discuss the neurobiology of trauma and its impact on brain development, as well as its effects on mental and behavioral health. She indicated her excitement at bringing her knowledge from her experiences working with the National Center for Trauma-Informed Care to an international audience.
Dean Clark, the symposium's keynote speaker, will share his expertise in trauma informed translational research, and Drs. Ai, Thyer, and Abell will also present and provide workshops on areas from crisis management, publication matters, and the validation of instruments. FSU's social work faculty will then spend time with ECUST faculty and students at various round tables on the topics of interest. Included in these presentations will be a roundtable led by Dr. Ai and Dr. Turner on trauma-informed interventions after disasters and crises.
"Trauma widely impacts the paths of recovery people face after a crisis or disaster. Recognizing the signs and symptoms, responding with the correct interventions and services, and working to implement trauma-informed policies and practices can greatly improve patient outcomes and have a tremendous impact on improving mental and physical health outcomes," Dr. Turner explained.
Dr. Turner discovered her interest in trauma after medical school and residency, during her time as a Commonwealth Fund/Harvard University Fellow in Minority Health Policy, when she earned her Master of Public Health from the Harvard School of Public Health. During her practicum for the program, she worked with the Massachusetts Department of Youth Services, equivalent to Florida's Department of Juvenile Justice (DJJ), examining substance abuse treatment policies pertaining to minority adolescents. "I just remember spending time in an outpatient, day treatment center for kids and the program director saying that if we were able to treat hopelessness, it would go so far for these kids," said Dr. Turner. "I never forgot that. Hopelessness was related to their significant trauma histories" 
Following the Commonwealth Fellowship, she was a Yerby Post-Doctoral Research fellow at the Harvard School of Public Health during which time she worked on a research project translating the histories of incarcerated women and the trauma they experienced into data. Shortly after that, Dr. Turner joined Florida DJJ as their first Chief Medical Director, establishing and directing the Office of Health Services. Her office was created to ensure the delivery of quality medical, mental health, substance abuse, and developmental disability services to the youth within the juvenile justice system. She took a special interest in the impact that childhood trauma (including physical, sexual, and emotional abuse) had on these youth, with a particular focus on services designed to meet the unique needs of young women and girls in the system.
Dr. Turner then served as Deputy Secretary for Health and the Director of the Office of Minority Health for the Florida Department of Health (DOH) from 2009 through 2011 and continues to work for DOH as a medical consultant on a part-time basis. Through a previous collaboration with FSU, she contributed to a series of technical assistance guides addressing trauma and toxic stress. Produced by Dr. Mimi Graham and the FSU Center for Prevention and Early Intervention Policy this series is for physicians and other practitioners working with children and families in the managed health care system who may have experienced trauma.
"I was so excited to discover someone at FSU like Dr. Ai," Dr. Turner explained. "Our shared interest in traumatology and Dean Jim Clark's support have created this unique opportunity for us to work together and to represent FSU through this delegation in China."
Thursday, May 11, 2017 - 02:58 PM
Last updated:
Fri, 07/13/2018 - 11:24 AM