Doctoral Graduate Joins University of Kentucky Faculty
---
Doctoral Graduate Joins University of Kentucky Faculty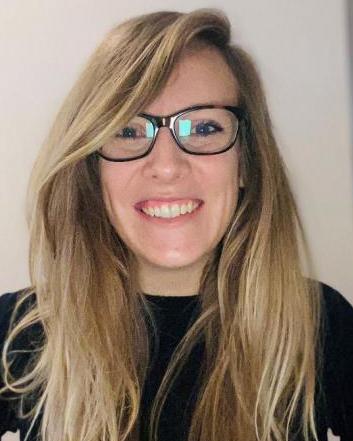 Dr. Taylor Dowdy-Hazlett, a recent FSU College of Social Work graduate joins the faculty of the University of Kentucky College of Social Work as an assistant professor.  Taylor's dissertation focused on children and families involved in the foster care system, titled  "Latent Profiles of Foster Parents and their Association with Intent to Disrupt Placement and Turnover," working with her major professor Dr. Shamra Boel-Studt.
While at Florida State, Taylor worked extensively with Dr. Boel-Studt on child welfare-related projects including serving as the project manager on a large-scale project focused on exploring associations of the Group Care Quality Standards Assessment with youth outcomes.
Another FSU project she worked on with Dr. Tanya Renn was aimed at decreasing trauma symptoms, substance misuse, and delinquency behaviors in youth exposed to environmental traumas residing in rural communities. "The intervention project has grown tremendously over the last several years leading to several new collaborative projects and publications including applying for a National Institute for Mental Health grant this year," she shared. Moreover, this project has led to Drs. Renn and Dowdy-Hazlett to explore adaptations of the intervention with youth residing in foster care.
Taylor also served as a research assistant with the Florida Institute for Child Welfare, housed at the College of Social Work. Her experiences with the institute and these studies have influenced her research interests and research trajectories.
"My research interests include decreasing trauma symptomology in youth and finding solutions to decreasing trauma exposure for youth in care," she explained. "Part of alleviating trauma exposure is turning the focus to foster parent retention efforts. There's a lack of support services for foster parents."
She has a particular passion for quantitative methodology and intervention research. Taylor plans to focus on creating interventions and training that alleviate stress and enhance knowledge, skills and trauma-informed parenting practices for foster parents.
Taylor describes enjoying her time at Florida State, enjoying both "being surrounded by like-minded people who support one another's journies" in the social work Doctoral Program and for her ability within the program to "design my own trajectory" gaining research and teaching skills. She is now excited to participate as a research faculty member at the University of Kentucky.
"I am extremely happy to be at the University of Kentucky! There are many opportunities for a child welfare researcher in this space and I look forward to collaborating with my colleagues and centers within the college," Taylor said. "I am also excited to meet students and teach the next set of social workers who will make a positive impact on our communities."
Tuesday, October 25, 2022 - 12:40 PM
Last updated:
Wed, 09/20/2023 - 03:06 PM